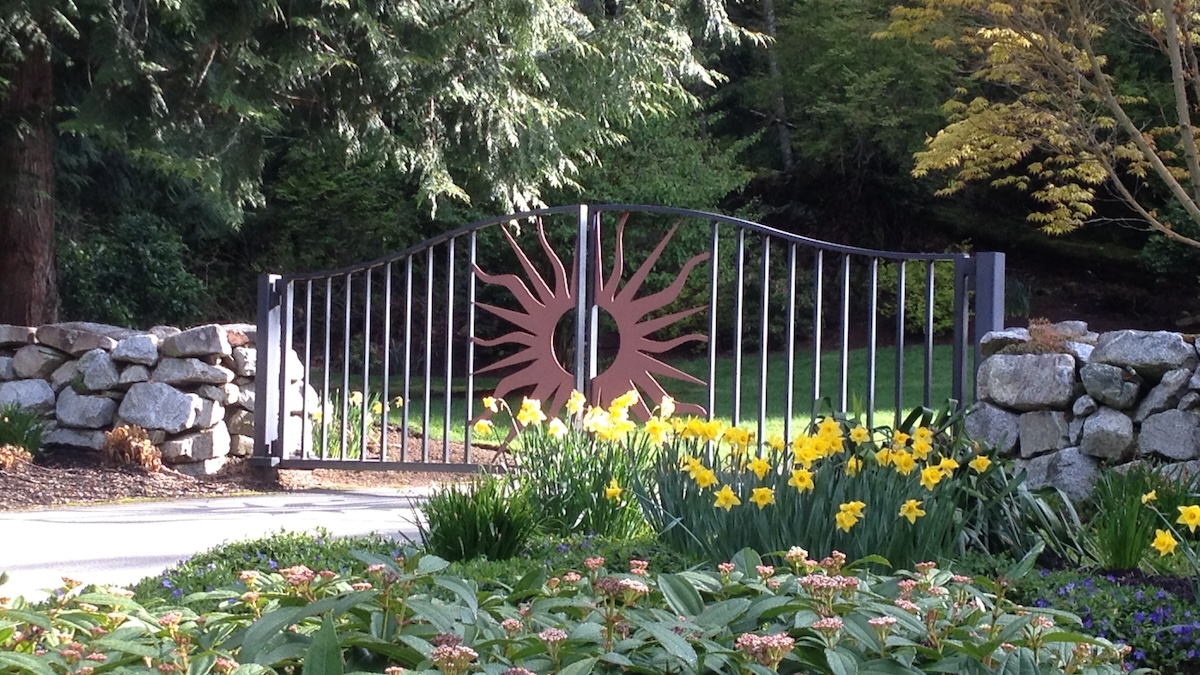 Custom Automated Gate Buyer's Guide
Are you looking to add a custom automated gate to your property? Automated Gates & Equipment specializes in custom residential and commercial gate fabrication, installation, service, and maintenance. Here are eight key factors to keep in mind before buying your custom driveway gate.
Key Factors:
Purpose and function of your driveway gate.
Type of gate (Sliding, Swinging, Privacy, Security, etc.)
Area where your gate will be installed.
Materials you want to use.
Design and style you prefer.
Required safety devices and standards.
Access controls to open and close your automated gate.
Extras, such as a pedestrian gate or special design features.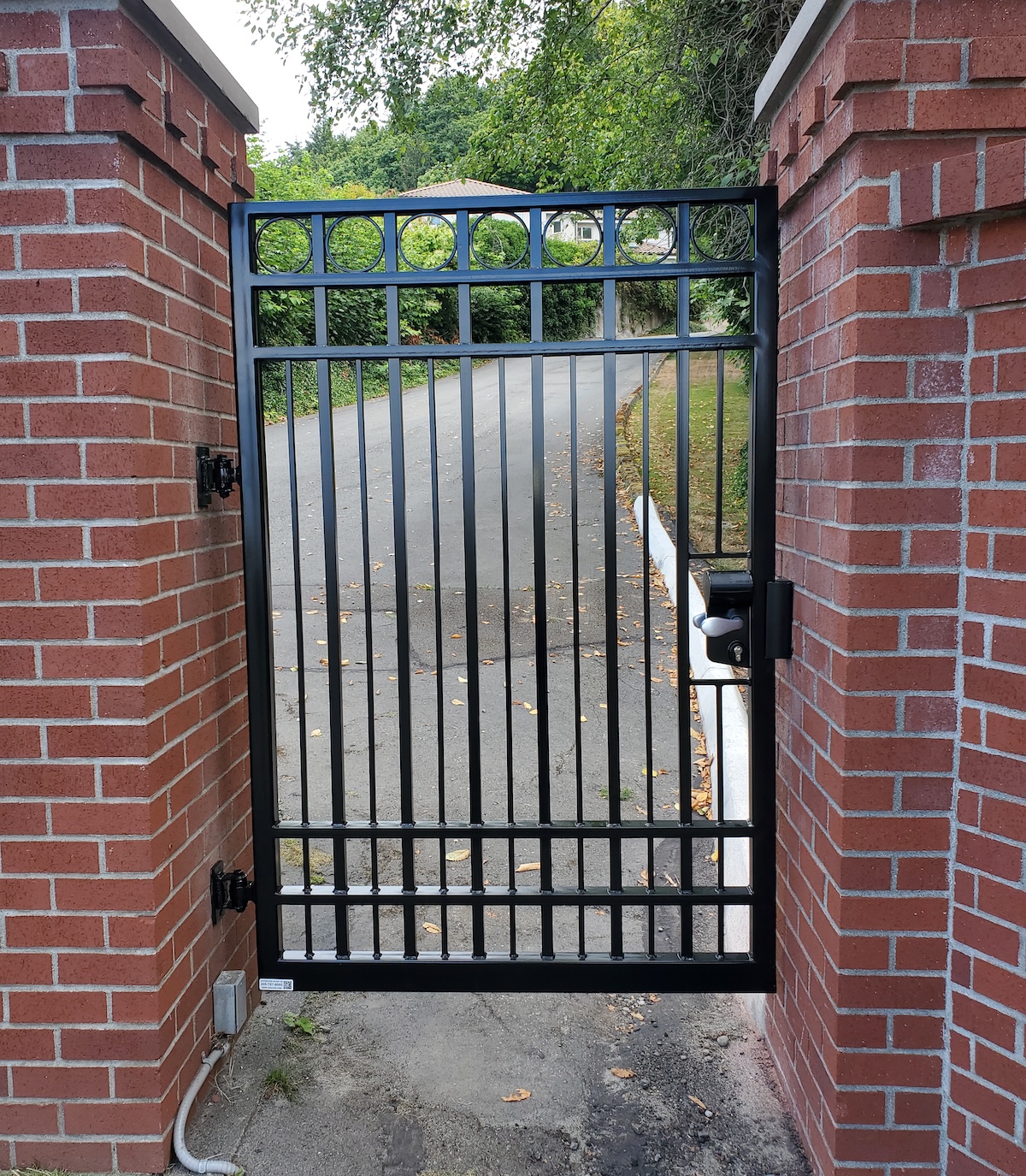 Purpose And Function
Prioritize understanding the primary purpose of your custom gate. Will it provide:
enhanced security/privacy
visual appeal?
Defining the core function of your gate will serve as a guiding principle in selecting suitable materials, designs, and optional features.
We often get requests for gates from customers who are protecting their property from loitering and theft. In these cases, security is the biggest concern. At other times, the gate's purpose is to maintain privacy, keep animals from escaping the premises, or to give the property an elevated look. In these circumstances, privacy and aesthetics are key factors.
When talking with a custom gate estimator, be sure to include details about the gate's purpose. Are you protecting a parking lot, school yard, driveway, commercial boat dock? These are just a few examples to help illustrate the variety of needs that you as a customer may have.
Whatever the application, the more details you can give, the better the options we can provide.
Type Of Gate
The type of gate you need depends on your property. The most common types of automatic gates we design and install are single swing, double swing, and sliding gates.
Swing gates have panels that open inward or outward. A single panel swing gate will only need one operator, whereas a double panel gate will need two. When you have less allowance for the panels to move, or you have a wider driveway, a double swing gate makes more sense than a single swing gate.
When you have the space for a gate to slide along a fence or other permiter, a sliding gate can save space. It will most likely require tracks or grooves that run across the driveway, allowing the wheels of the gate to open and close with ease.
Other types of gates include barrier, forestry, retractable, and vertical pivot gates.
Talk with your estimator to determine the best gate for your property.
The Area/Land Where Your Gate Will Be Located
When talking with an estimator, be sure to include any points of significance about your property and entryway where the gate will be installed.
Is the area to be concrete, asphalt, laid brick, pavers, or gravel?
Has electricity and/or a phone/data line been extended to the gate location?
Are there pillars, fencing, or other structural support in place for the gate, or will you need to add these features to the project?
Is there a requirement for setback from property lines, easements and roadways?
Site permits required for building department and or Fire department approval?
The answers to these questions help your estimator to determine an accurate cost and timeline as quickly as possible.
Material Selection
The choice of materials is important in terms of functionality and aesthetics.
robust steel/wrought iron
wood inlays
Automated's custom gates are framed with metal materials to support their strength, longevity, and lifetime value.
Any wood used in your design functions aesthetically or for the purpose of privacy. When making a material selection, consider the architectural design of your home and landscape. Feel free to think creatively because the possibilities are endless with a custom design.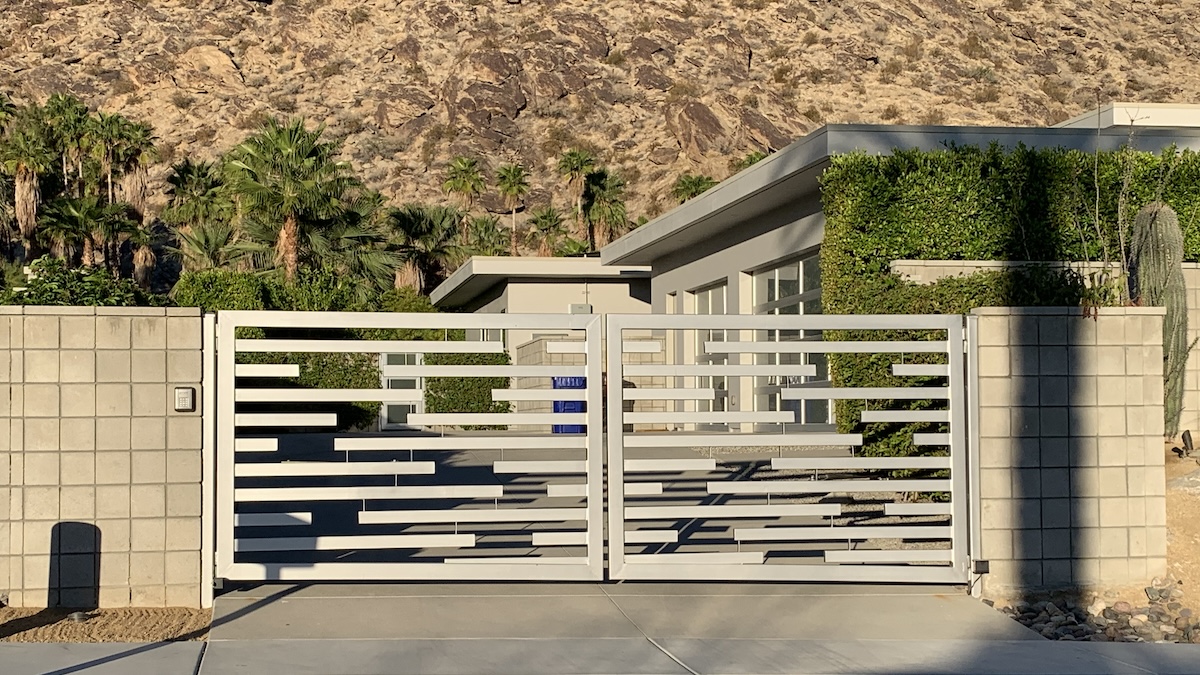 Design And Style
Your custom gate should harmonize seamlessly with the overall appearance and ambiance of your property.
Do you lean towards sleek minimalism or ornate, captivating designs? Factor in the architectural style and surrounding landscape to ensure your gate blends harmoniously with its environment and enhances your property's curb appeal.
Special design features such as plasma-cut designs
Special finishes such as Corten, galvanized, or faux painting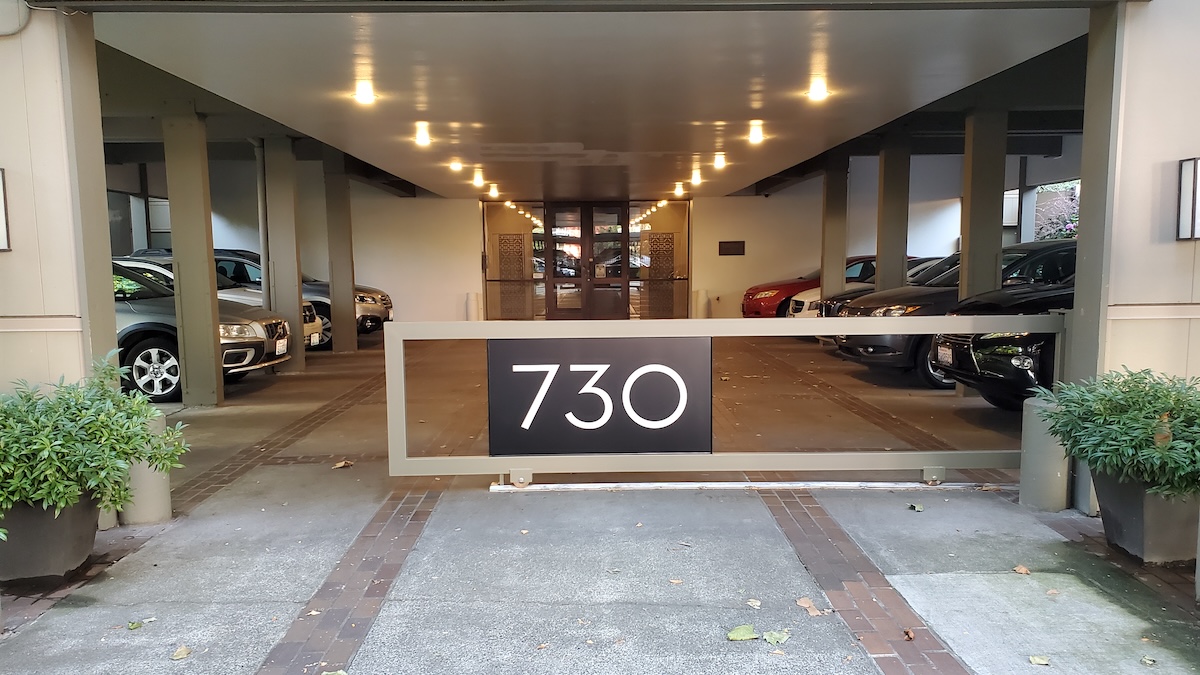 Required Safety Devices
For your protection, the American Society for Testing and Materials provides manufacturing, equipment, and installation standards that apply to automated gates. Each custom automated gate design we construct and install conforms to requirements that are unique to your gate.
These designs can be accomplished by installing posts, brackets, cables, chains, or other devices that would hold the gate steady should it become detached from supporting hardware.
This is only one example of many standards that protect individuals and objects from harm. Talk to your contractor/gate provider about recommendations regarding safety criteria. This ensures you are working with a company that prioritizes health, safety, and compliance.
We hold these values in the highest regard here at Automated Gates & Equipment. In the proposal offered by your estimator, look for specifications that meet UL-325 or ASTM F2200 requirements.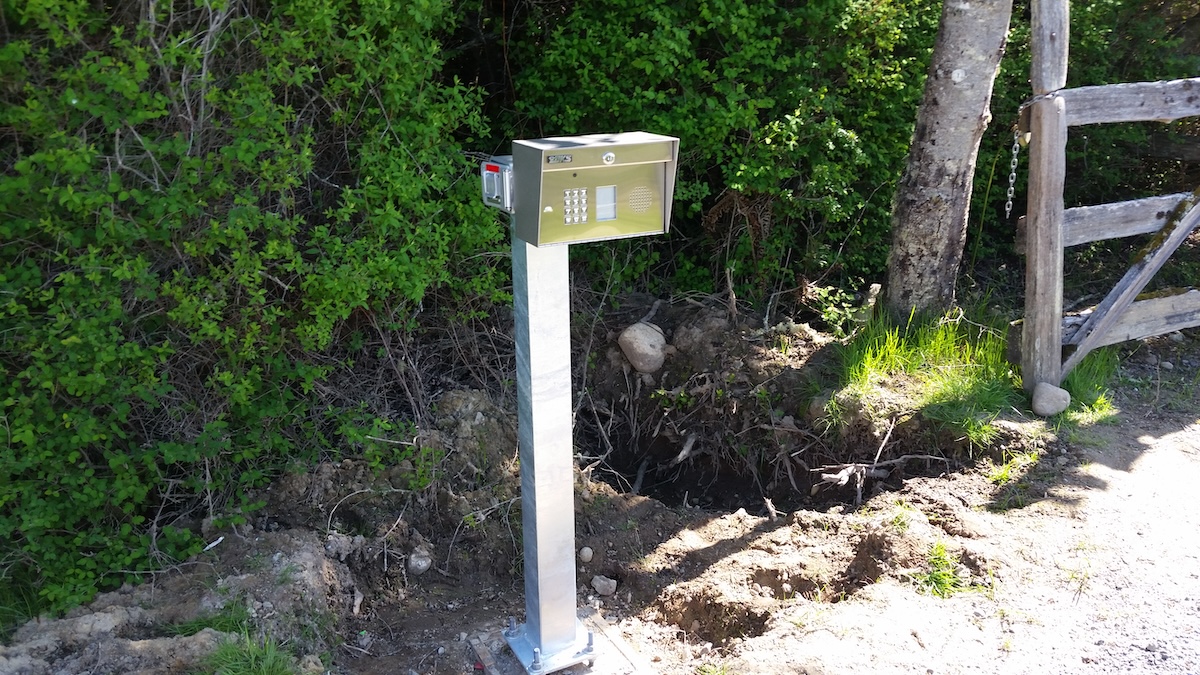 Access Control and Automation
Now let us discuss your automation options. While manually operated gates are available, we specialize in automated gates. You will want to explore the inclusion of intercom systems or cameras for added peace of mind. How do you intend to regulate access to your property?
Automated equipment options include:
Keypads
Fob controllers
Radio receivers and transmitters (clickers) for access.
Internet connected entry systems.
Cellphone access control.
Telephone entry systems allow entry via a landline connected to the system.
Timers that allow you to program the gate to open and close at specific times per day
Photo eyes and gate safety edges, which prevent the gate from closing on your vehicle.
Free exit and safety loops that allow the gate to open (Free exit) and safety reversing loops to prevent vehicle entrapment when the gate is set to automatically close when approaching and leaving the through the gate.
Emergency access devices such as Knox box/switch/toggle or a Click2Enter system:

A Click2Enter acts as a radio device to allow public safety agencies or other authorized users to use the gate in an emergency.
A Knox Box holds keys that allow the fire department, police, and other emergency personnel to operate the gate in case of an emergency.
A Knox key switch that allows the fire department, police, and other emergency personnel to operate the gate in case of an emergency.
Extras
Many custom automated gate projects include additional pedestrian gates, pillars, bollards, solar power, and fencing. Our experienced gate specialists will guide you through all of the extras that complement and complete your custom gate.
Conclusion – Get The Dream Gate You Want
Work with a custom gate manufacturer that values the purpose, materials, design, safety features, access control, and extras you require. Ensure the proposed custom gate design aligns with your specific needs and vision. Insist on an updated proposal that satisfies all of your requirements.
Automated Gates & Equipment serves the Pacific Northwest and beyond. Call us today (206) 767-9080 or email sales@aegates.com to speak with a custom automated gate specialist. Get started on your dream date today!
Citations