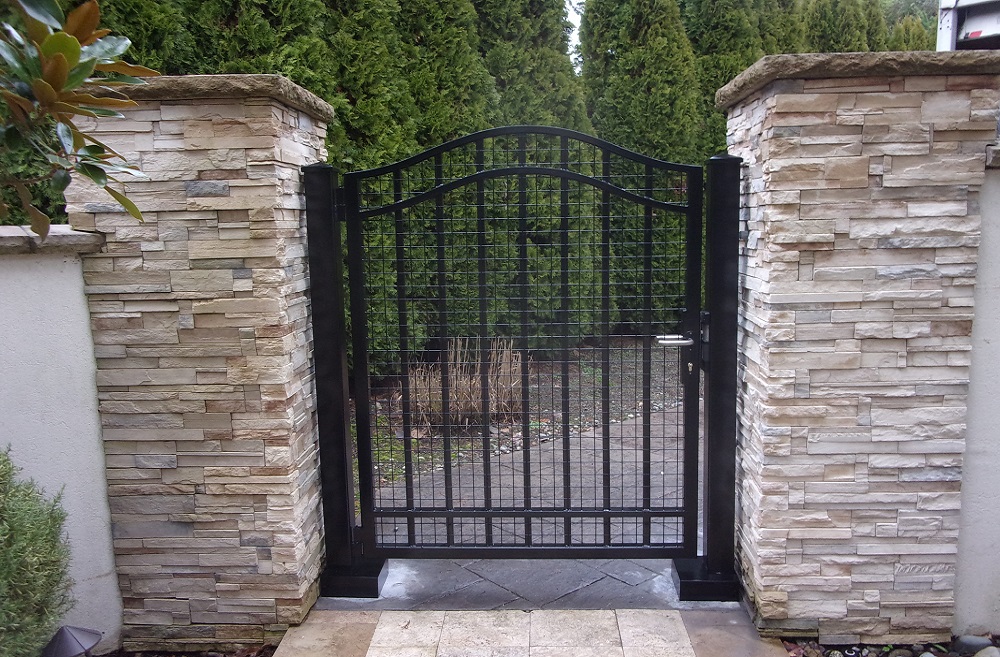 Residential Pedestrian Gates AKA Walkway Gates
Increase the beauty, value, privacy, and security of your home with a custom residential pedestrian gate that complements your home's style. Further secure your property with coordinating iron fencing, and provide secure access to vehicle traffic with a matching driveway gate. We make residential pedestrian gates easy – from design and fabrication to installation and maintenance.
Pedestrian Gates – Types, Materials, And Styles
Residential pedestrian gates are available with two types of movement: swing or slide. Pedestrian swing gates open by swinging into or out of your property. Smaller, single-swing gates with one leaf are most prevalent. Double-swing gates with two leafs are available for wider pedestrian walkways.
Pedestrian slide gates are rarer and cantilevered; they slide open and closed without a track in the walkway. Most pedestrian slide gates have one section.
Pedestrian gate materials include cast iron or wrought iron, steel, wood, and combinations of metal and wood.
Residential Pedestrian Gate Filters
Click Gate Type below to select and show pedestrian gates that match your interests. Residential driveway gates and residential iron fencing, too. Click a selected item again to remove a filter.
Gate TypeResidential Pedestrian Gates